Posted: May 20, 2021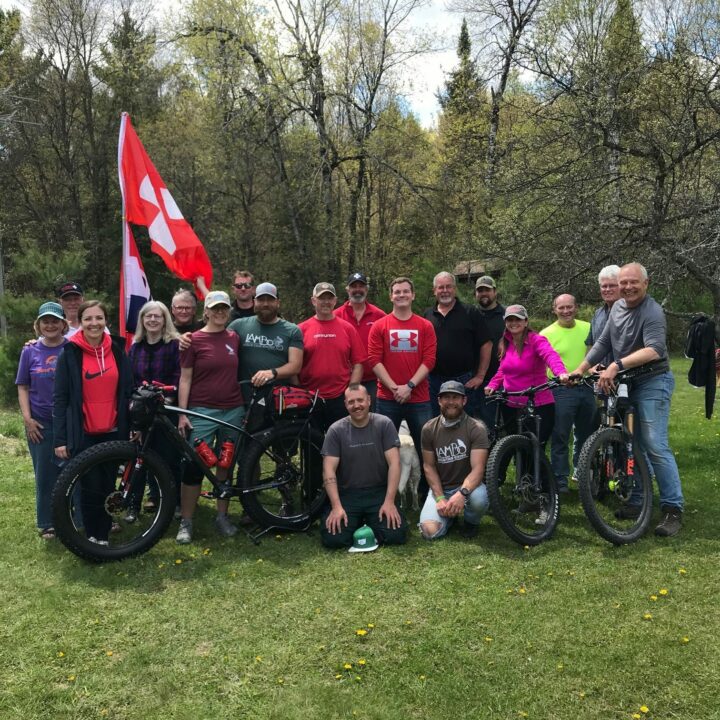 Thanks to efforts by James Hughes, National Ski Patrol (NSP) Central Division North, Central Regional Director, and active LAMBO member, we are now an NSP endorsed Bike Patrol Unit. On Sunday, May 16th, 10 Alpine OEC (Outdoor Emergency Care) instructors from 5 Alpine resorts spent the day with LAMBO Bike Patrol candidates for the OFC (Outdoor First Care) Skill & Evaluation. All 9 candidates successfully passed OFC and were also certified in CPR & AED. Each candidate had to complete nearly 20 hours of training for this certification.
LAMBO will now be able to provide emergency first care at LAMBO events and on bike trails in the Lakeland Area. LAMBO Bike Patrol is available to assist other outdoor events as well. The first LAMBO event with the newly active Bike Patrol unit is the 23 Mile Adventure Race, the InSayner23 Mile Adventure Race, the InSayner, taking place on Saturday, June 12th.
If you are interested in learning more about the LAMBO Bike Patrol and/or offer support in the form of donations or materials, or request our services at outdoor events, please reach out to us at 715-600-2961, LAMBORidersemail@gmail.com or LAMBORiders.org.