Posted: September 29, 2023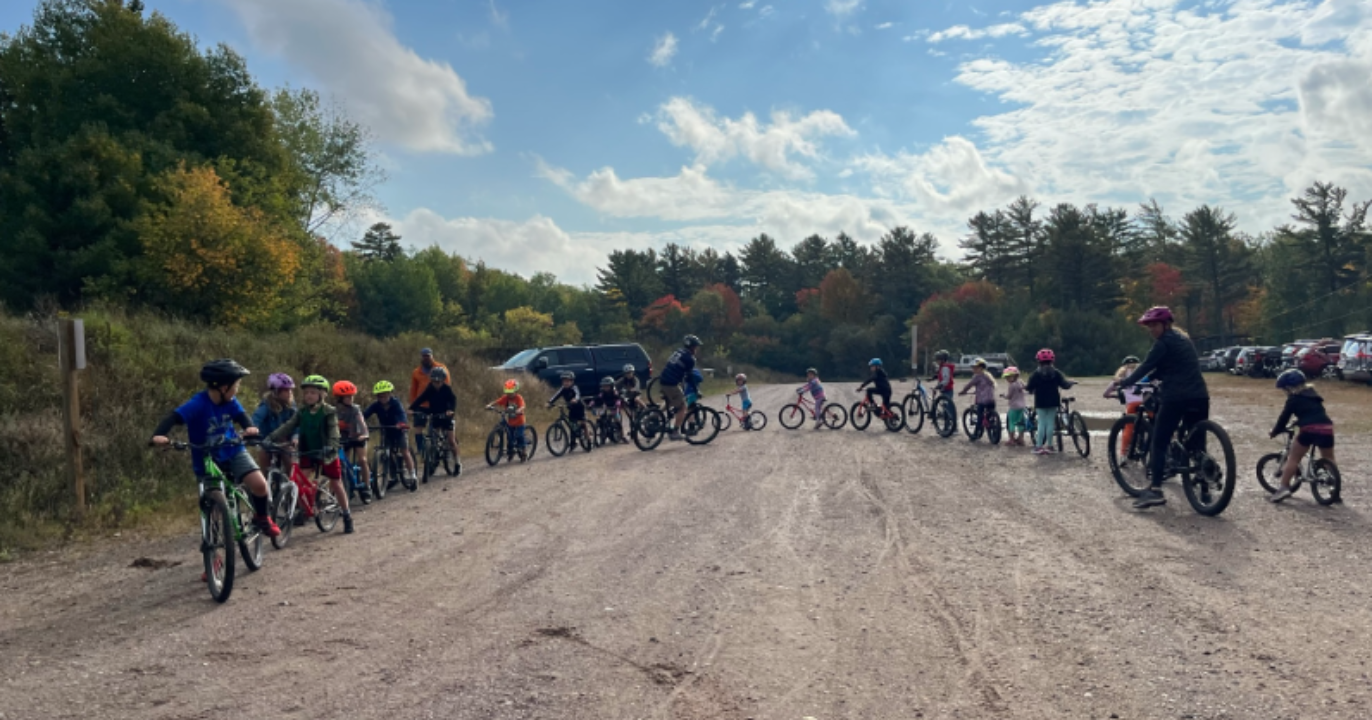 A big thank you to the amazing Val Foley, avid mountain biker and mountain bike coach extraordinaire, for leading the recent Youth Clinic at the Zip trial system in Minocqua. We had nearly 2 dozen kids present, with lots of parents and volunteers. Val lead the kids through helmet checks, bike checks, posture, braking, leaning and so much more. By the end we had a whole lot of kids a whole lot more confident with their biking skills. As we set up new and challenging features to roll over, not a one hesitated. They all took on the skinnies, the see saw, the rollover. So great to see!
Val Foley is active with Little Bellas, a mountain bike mentoring program geared towards young girls. She frequently volunteers her time and energy to run clinics for youngsters and adults.
Thank you to LAMBO's Bike Patrol for being onsite and available to assist. And thank you to all our amazing volunteers.
We hope to add a few youth group rides at the Zip to our calendar. Keep an eye out for more information.
Sue 1 and Sue 2 Trails at the Zip Trail are both very rideable for youngsters, oldsters and all newer riders. It's a beautiful time to ride!